Woo-hoo! Friday Fave's on, get this--Friday! So, call me simple. It's a simple pleasure and I relish it.
My favorite five things from this week:
1.
Brianna
. Brianna is a 7th grade student in my school a
nd an absolute and unequivocal delight. With her mom's permission, I videotaped a question and answer session with her. Every November, the Guidance Department sponsors a month-long focus on diversity. This year, I chose the diversity focus to revolve around awareness and sensitivity to those with disabilities (and thank you,
F
ive String Guitar
for being the inspiration for the focus this year). Brianna shared her experiences resulting from being a student with Cerebral Palsy. She was VERY excited to share her story and has such a wonderfully warm attitude about it all. Not an ounce of self-pity existed. You know, it takes a lot of guts to expose yourself like that to your middle school peers.
Lots
of guts. (That's her walker to the right).
2.
Total spastic, system-cleansing laughter
. I've been at a conference in Indianapolis these last two days. Last night, my colleagues and I got lost on the way to finding a restaurant for dinner. After a serendipitous turn of events, we had crazy times finding a spot in the hotel parking lot. This resulted in uncontrollable laughter and tears that felt just so incredibly good. It was one of those moments when you just had to be there. To try to explain it all would make absolutely no sense to you. Just take my word for it and laugh with me.
3.
A fabulous keynote presenter
.
Michele Borba
gave a dynamic and inspiring presentation on the issue of bullying in schools. My mind was reeling with ideas for the coming year. Awesome.
4.
Bamboo
. After bringing home a gazillion samples from every hardwood flooring store in a 30-mile radius, Jim and I have finally settled on the wood for our hardwood floors. Good golly, I absolutely
hate
the decision-making that comes with a renovation project. Too many details to consider. I don't know how other people thrive doing it.
5.
Warm fuzzy compliments
. After reading the book,
The Five Love Languages
by Gary Chapman, I learned that my primary love language is Words of Affirmation. That means I need words of encouragement and affirmation to fill my "love tank" and keep me going. My husband once told me that I was a "low maintenance wife." It doesn't take much to keep me happy (okay, so that might be true
most
days). I don't need presents on my birthdays, Mothers' Day or on my anniversary (Don't get me wrong. I LOVE presents, I just don't need them to be happy). I don't want a lot of bling. I don't demand a lot of time and I give Jim a lot of needed time to himself (I just asked Jim and this is what he is telling me. No, I am not holding a weapon to his throat).
Any
way, two nice things happened to me today. At the conference, I ran into one of my counselor intern students whom I taught a few years ago at Indiana University South Bend. In the course of our conversation, she told me that I was the best teacher she had in her Masters program. Love tank arrow bounced on "FULL." Boi-oi-oing!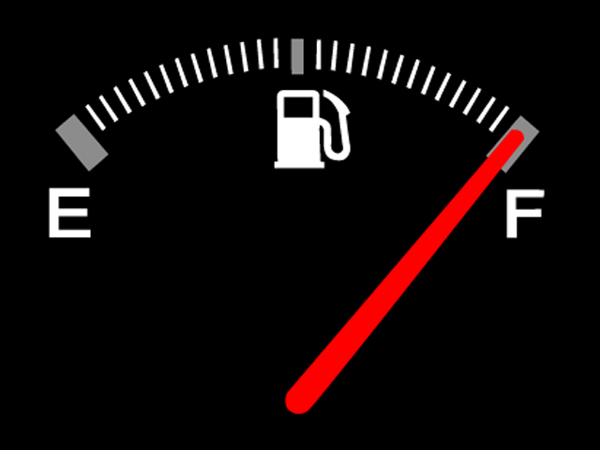 Then when I got home and checked my emails, I had several teachers who wrote to say how much they enjoyed the video of Brianna which was shared with students today. They also mentioned that wonderful discussion ensued with their classes. Empathy, compassion and understanding became evident in our students. Exactly what I prayed for. We aren't done yet and it's a continual process to encourage kids (and) adults to be sensitive and aware of the issues, but it is a start and I am thrilled.