Jim and I went looking at sinks for our reno project at Menard's, Home Depot and Lowe's this cold Sunday. Afterward, we made a quick stop at IHOP for a quick breakfast-lunch. We sat down, I looked across the aisle and my heart skipped a beat. There were ghosts sitting in the booth across from us. It was a hopeful split second before reality set in. Tears began to pour and refused to stop. The menu before me became a blur. With stolen glances, I looked at his shoes, shiny black. Her hair was white and neatly, yet naturally coiffed. She wasn't as tiny as my little mum nor he as tall as Dad. He wore a tie with his dress shirt and a gray tweed sport coat, so familiar. Her face sweetly composed as she tenderly helped him with his overcoat, adjusting the shoulder as he shrugged his shoulders into it. Their eyes met briefly before they turned to walk away.
It would have been Dad helping Mom into her coat. He was a gentleman. No matter if he attended a church service or not, Sundays were made for dressing up and he did. A sport coat, shirt and tie and dress pants were his uniform for the day. There was always a comment made when Dad would arrive on Sundays to visit Mom at the Greenwood Center, her "home" for the last few years of her life. "Mr. D! Why are you all dressed up?," the staff would ask. "It's Sunday," was always his reply. Mom was a tiny thing, barely five foot in her stocking feet. Dad stretched out at 6'4."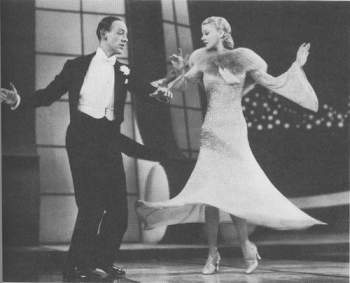 Mutt and Jeff the two of them were, yet they could dance like Fred and Ginger. Oh, how we all loved to watch them dance.
I miss them.
jdm